socks with stories: paying it forward initiative
supporting hospitalized children with fun non-slip socks and playful gowns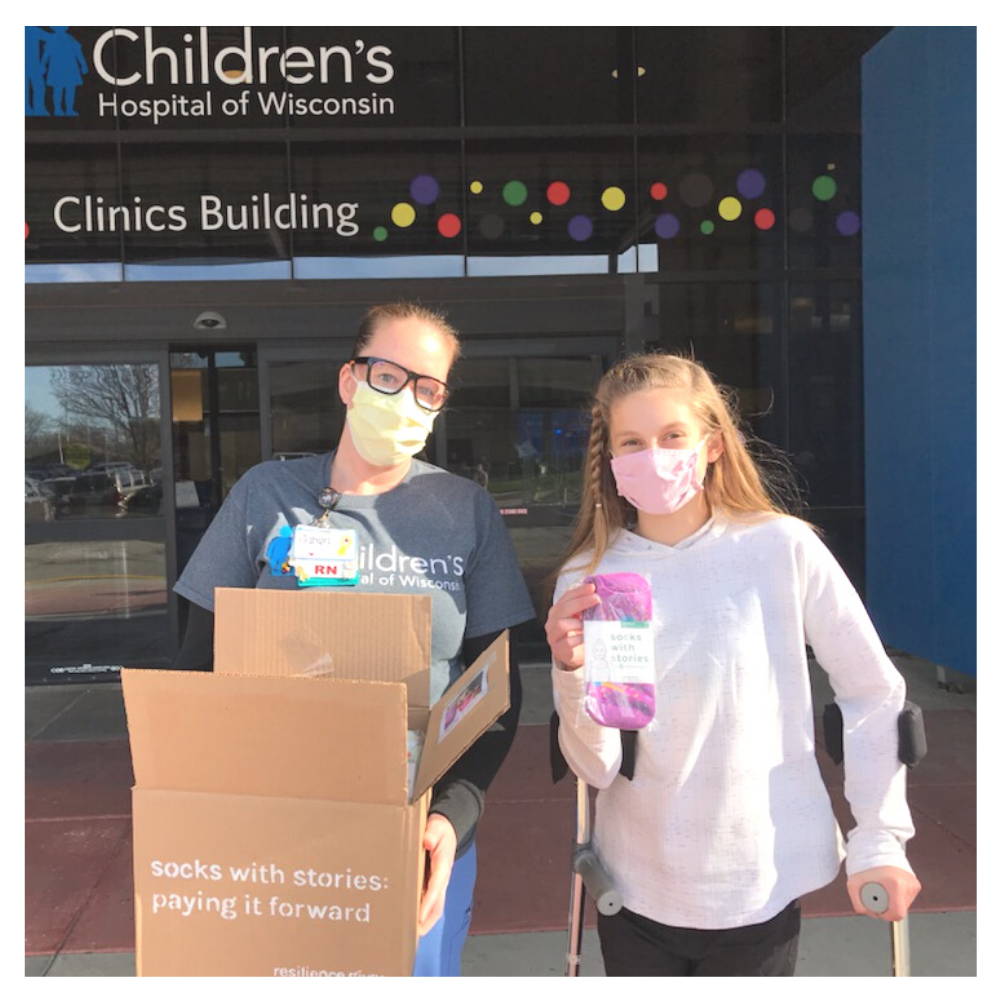 Across the country, childhood cancer survivors deliver our socks to their local children's hospital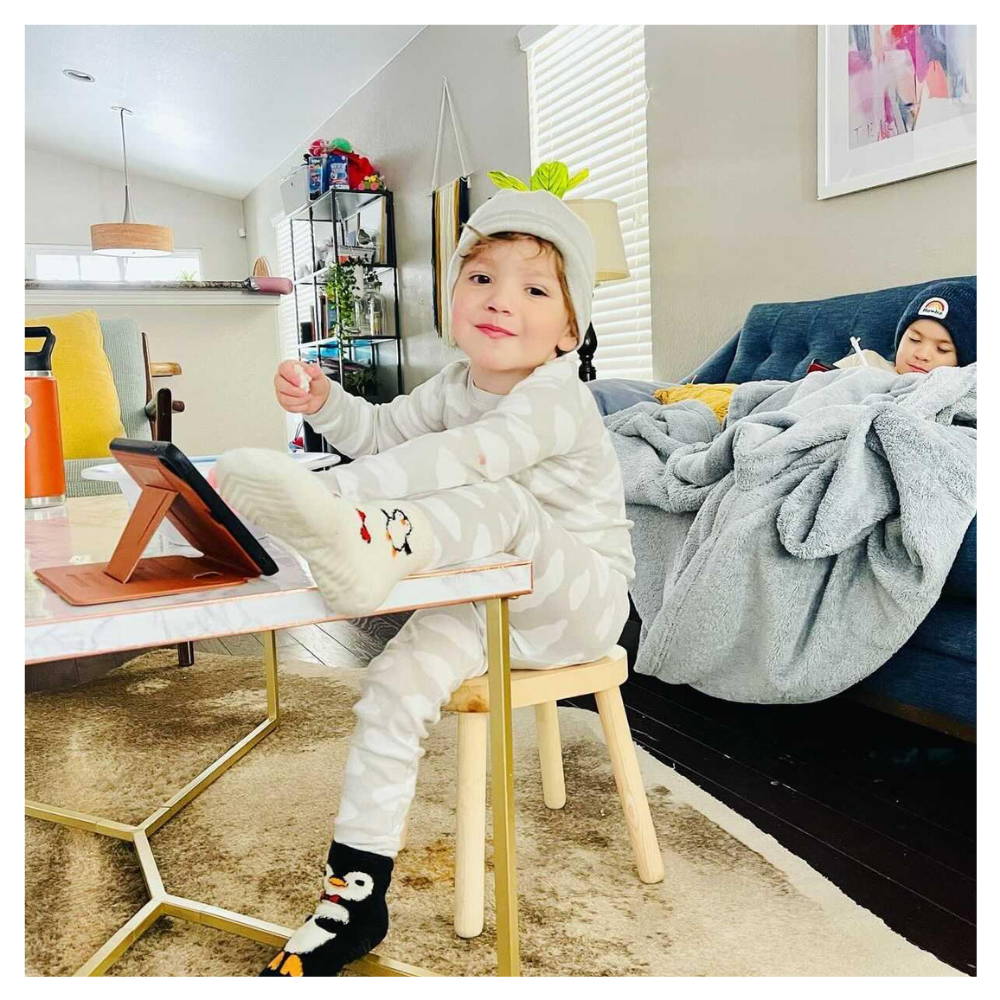 direct to family donations
We mail socks to families with children in active treatment for a chronic condition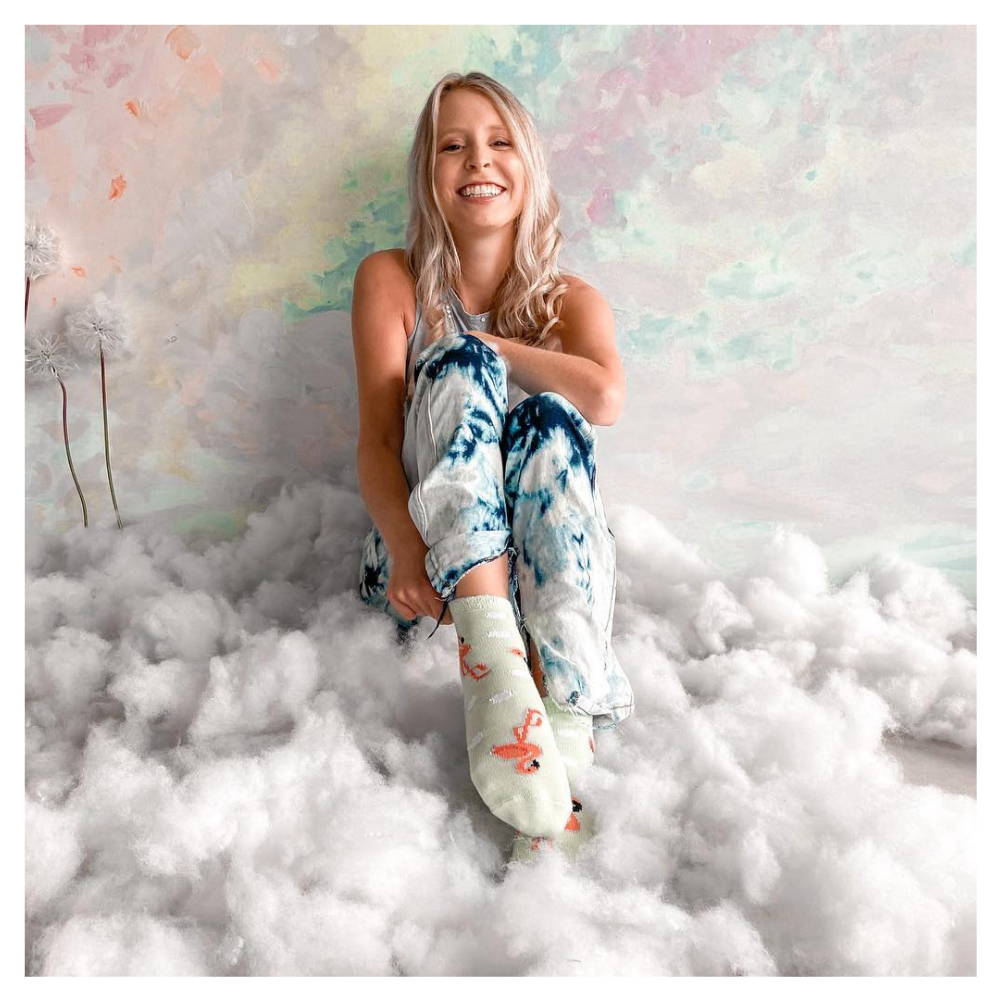 fueled by sock & shirt purchases

All of our donations are made possible by members of the public buying socks and shirts

In 2020, we donated over 2,850 pairs of socks to children in 40 children's hospitals. Our goal in 2021 is to donate 5000 pairs of socks and 1000 gowns

recommend a recipient family
If you know a family with a child in active treatment that could benefit from cozy and fun grippy socks, provide their info below
buy clothes that pay it forward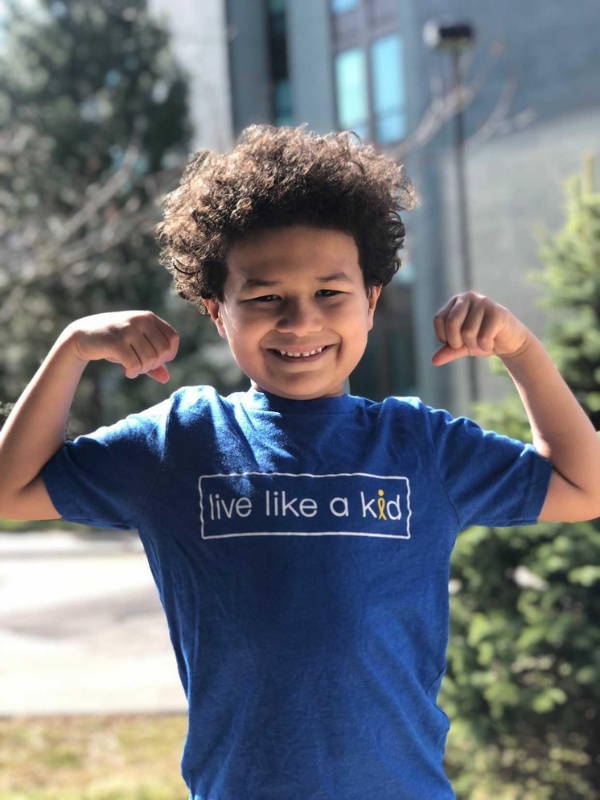 each purchase of
resilience gives

apparel helps improve families' hospital stays through the donation of fun non-slip socks and gowns to children in the hospital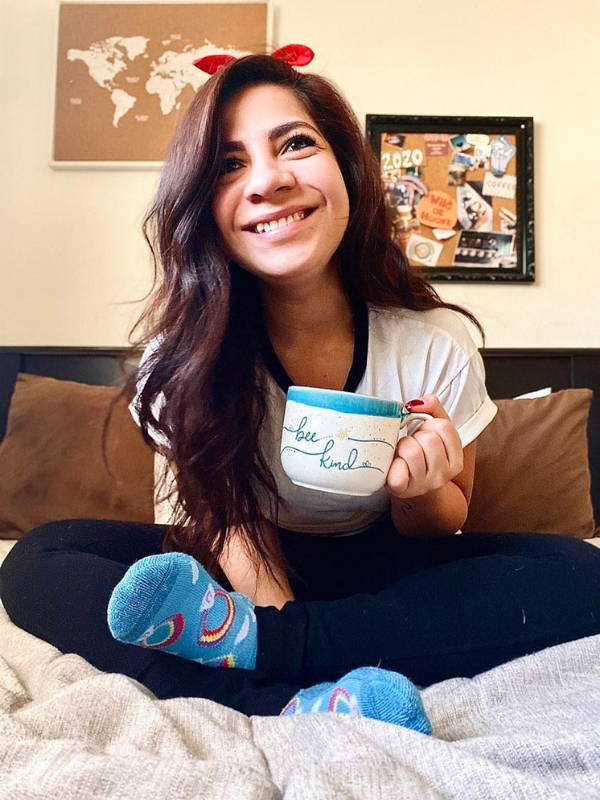 Here are the hospitals where we're organizing donations in 2021
What families are eligible to receive a direct donation?
Families with a child 21 years or younger and...
Have a chronic disease diagnosis

Be in active treatment or have completed treatment within 1 year

Receive treatment at a hospital within the 50 states, Washington D.C., Puerto Rico and U.S. territories
How many pairs will families receive ?
For in-hospital donations, the number of pairs each family receives is up to the discretion of the child life specialist.
For direct-to-family donations, we send one pair per immediate family member living in the home.
Can I organize a donation for my local children's hospital?
We work with Resilience Gives ambassador families to organize donations to the hospitals listed above. If you'd like to become an ambassador family, you can apply here.
How does my purchase support sock and gown donations?
We operate on a model of one pair of socks purchased = one pair donated to a child in the hospital and two shirts purchased = a fun gown donated to a child in the hospital. If you're curious about the dollar breakdown of this donation, we publish our pricing structure on each product page.
Periodically, we also make financial donations to partners that fund critical research and support families impacted by cancer. You can find a list of those partners on our giving page.
What sock sizes are most needed in donations?
Our small size (which fits children ages 6-11) is what hospitals prefer to have the most of. However, because they treat children 0-18, it is necessary to provide sizing up to adult mens.
Is there a way to donate directly?
We prefer that people buy product because we find that as a small business, it helps to have our socks and shirts out in the world. However, if you'd prefer to donate directly, you can fund sock donations here and gown donations here.